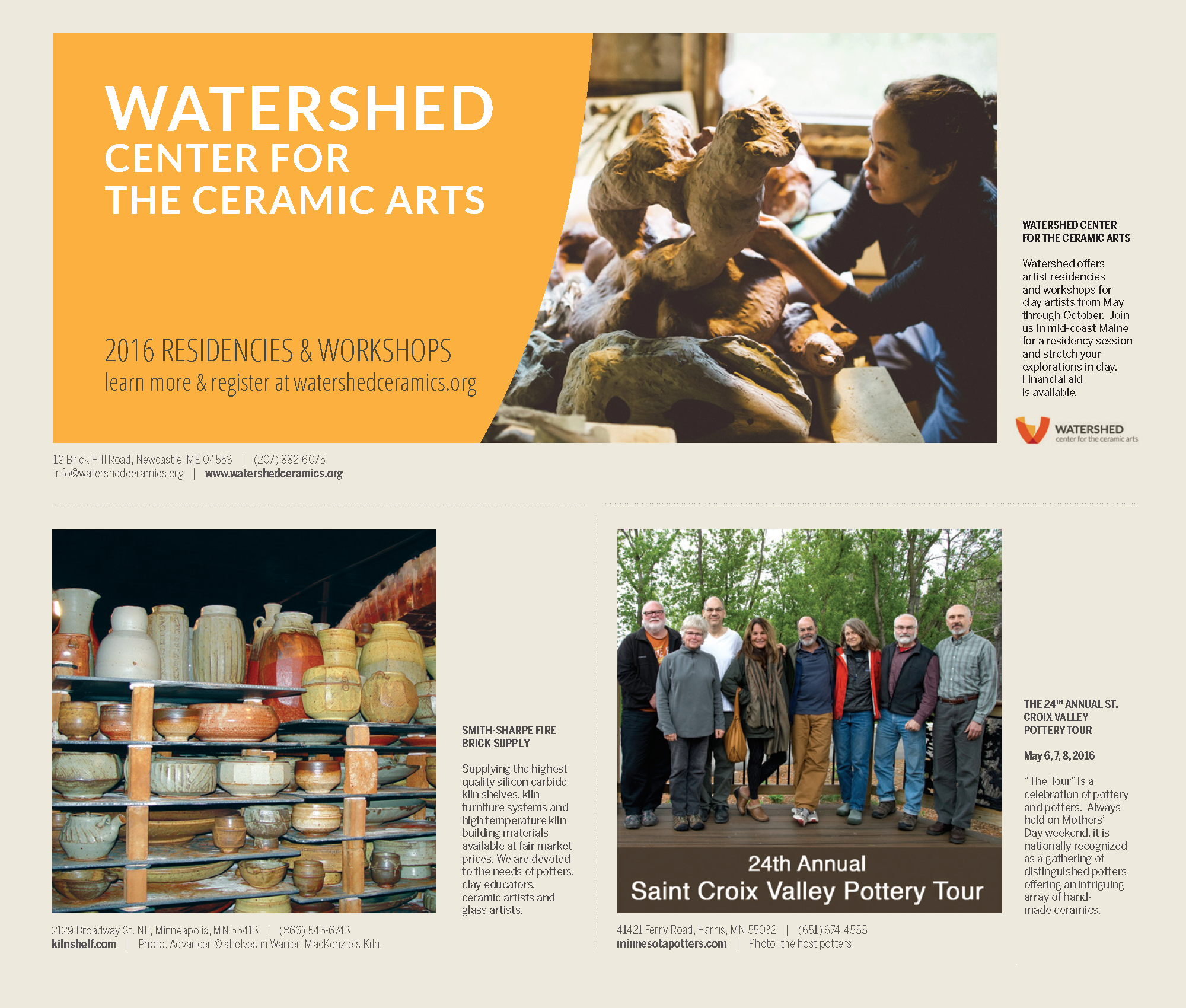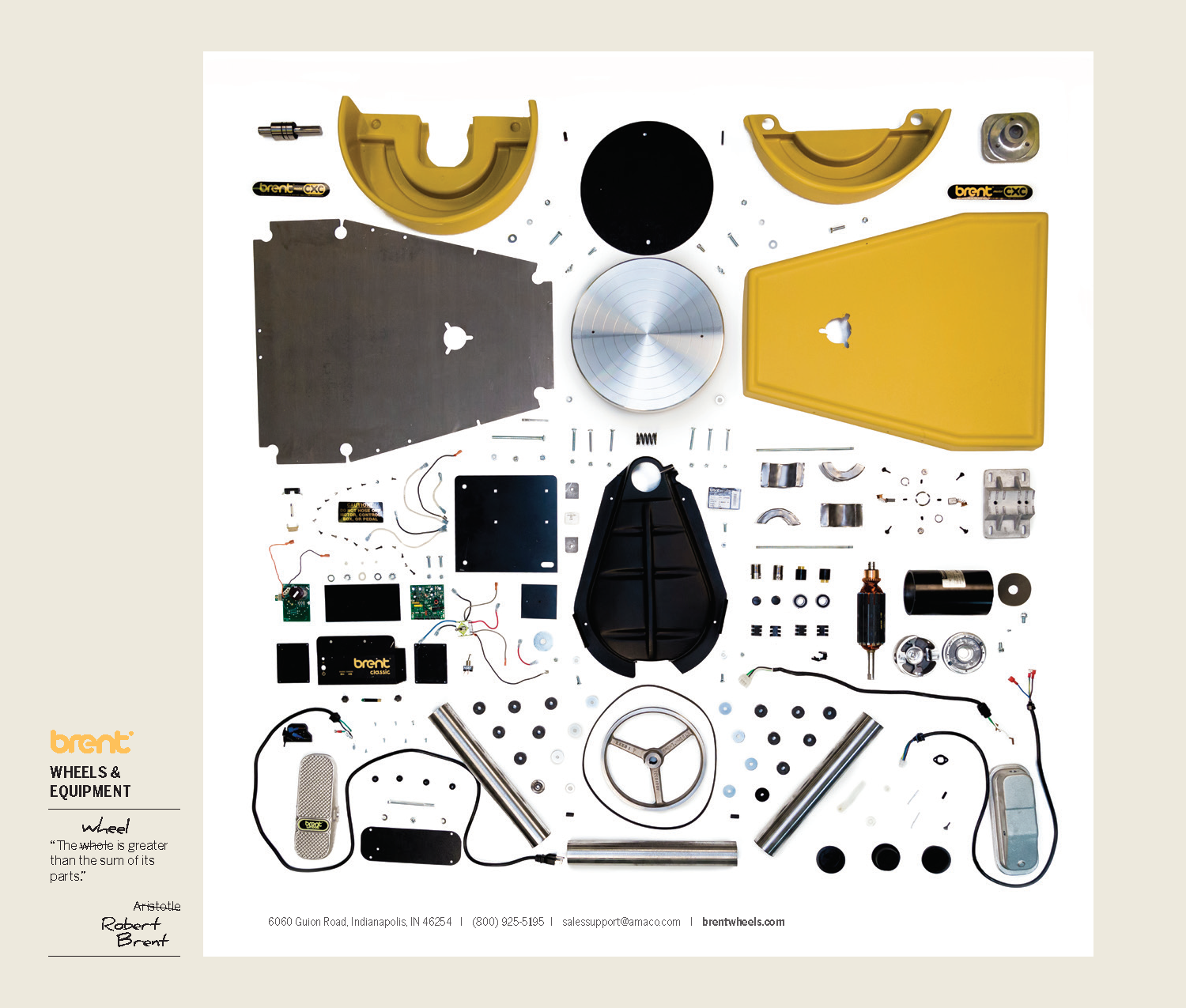 Your support helps us serve a vibrant community of artists through publishing their unique voices. Studio Potter is a lasting reference resource, and has a loyal readership. Underwriting support printed in full color as part of each print issue of Studio Potter journal, published semi-annually. Our monthly electronic newsletter will contain links to current underwriters' websites, and our website will feature current print edition underwriter ads on article pages and news pages (click for examples, see left margin) at no additional cost. Web-only ads are available as priced below; requests to place ads on specific articles are accepted for an additional fee. Underwriters will be featured at least once on SP's social media platforms during the six-month publishing period of each issue of the journal. 
Pricing - Print Edition
Print edition pricing includes a web ad of the same design. Individual members ($70 annual fee) receive a 10% discount on underwriting support. Organizational members ($250 annual fee) receive a 25% discount. All prices are for a single issue: 
Quarter Page
​​Regular: $380
Individual Member: $342
Organizational Member: $285​
Half Page
Regular: $750
Individual Member: $675
Organizational Member: $562
Full Page
Regular: $1,500
Individual Member: $1,350
Organizational Member: $1,125
Specifications
Image: Submit a single, high resolution image. If you wish to include your logo, it must be 1/4 or less of the entire image space, OR send it as a separate file to be placed alongside your image with text. All images must be 300 dpi at the following dimensions:
Quarter page - H 3.25 x  W 3.25 in.
Half page - H 3.25 x W 7.5 in.
Full page - H 8.0 x W 7.5 in. 
Text: Full contact info including Name/Company Name, address, phone number, e-mail contact, and website. And, about twenty five words or less about your company or organization. Studio Potter may need to edit your text and/or crop your image. Prior to printing, you will receive an e-mailed proof for verification of copy.
Pricing - Web Ads
Sizes: Standard (600 x 600px image) or Wide (600 x 260px image): $120/6 months. See article pages or news pages for examples. 
Specific placement requests (e.g. specific articles, or top position on pages):  add $30/6months
Specifications:  See above image dimensions for standard or wide, include name of organization/company/school and official website url. 
Payments & Contact
SP will send an invoice after your approval of the final digital proof. Payments are expected within 30 days of invoicing and can be processed by check or credit card.
Send all inquiries and materials to editor@studiopotter.org.