In writing about my personal philosophy of sustainability, I considered both my twenty-five-year timeline as a studio artist and my recent plight of surviving a house fire and badly broken back. The latter was the catalyst for a chain of events that is redefining my artistic path as well as my strategies for adaptation and survival.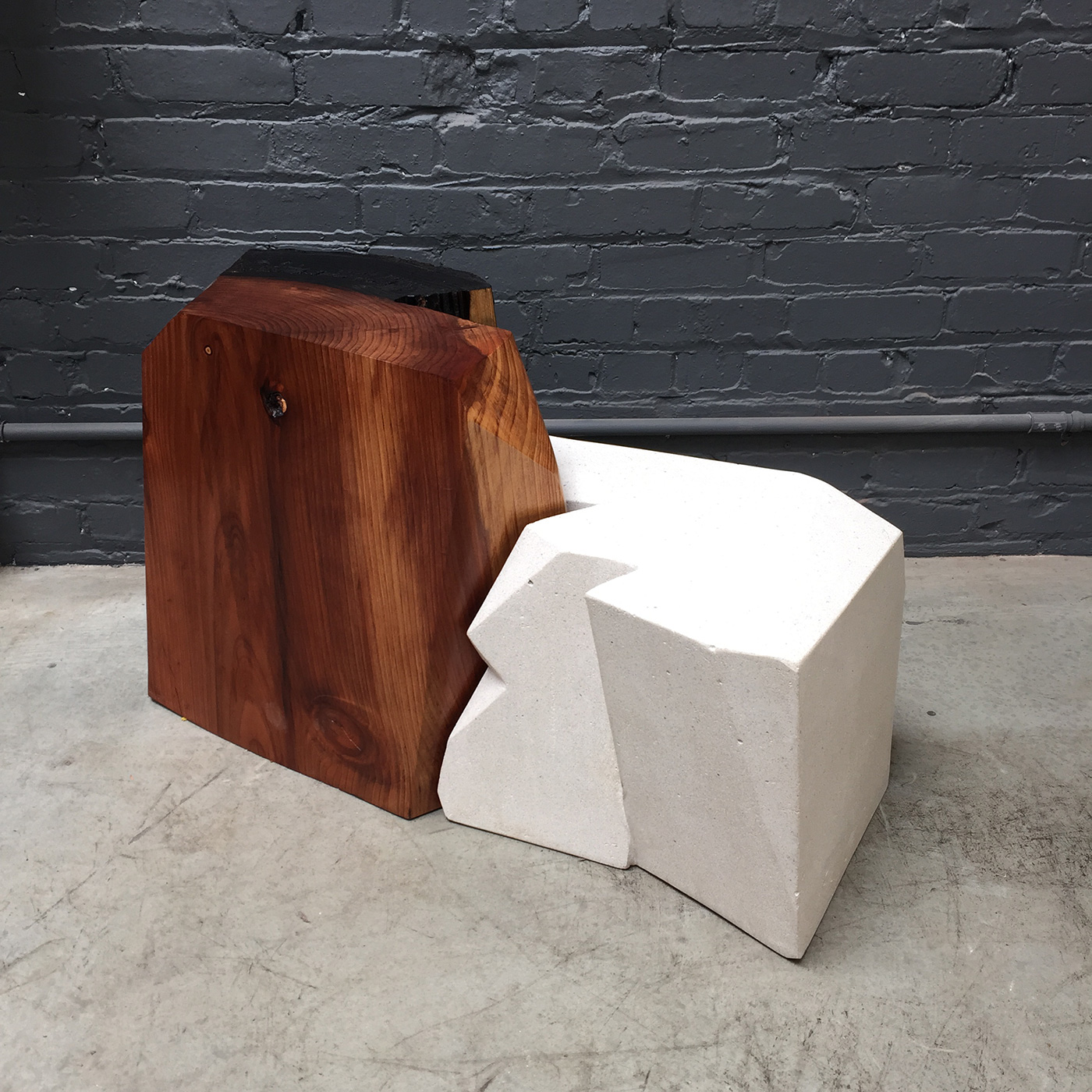 My potting career carried me across the United States and over the typical stumbling blocks of the artist-entrepreneur. I ventured away from my supportive family, who had paid for my undergraduate studies at Penn State (BA 1992), to spend a year on independent studies at the Nova Scotia College of Art and Design (NSCAD). That experience sharpened my clay skills and provided a link to Anderson Ranch Arts Center in Colorado, where I spent the next nine months as a resident artist. Graduate school came soon after and was a welcome respite from the stress of earning money on my own; Indiana University granted me a teaching fellowship, and I lived thriftily to avoid borrowing. I had always been resourceful, but student life and partially funded residencies sharpened my practice of scrimping and saving. After receiving my MFA in 1999, I headed west to establish my studio and design business in the city of my dreams: San Francisco.
Two business ventures in fourteen years of my stay in the San Francisco Bay Area kept me afloat and breaking even: they were a success by most artist's standards and, more importantly, sustainable. I cultivated a national reputation by participating in juried exhibitions, attending conferences, and leading workshops at universities and arts centers around the country. I served on several boards, joined regional clay communities, and put forth my best efforts with social media and web presence. The professional networks that expand outward from Penn State, NSCAD, IU, and Anderson Ranch Arts Center comprised a support system for me. I saw growth in my artwork and felt assured that an artist's reputation and fame only expands and broadens with time.
Things changed dramatically after a fire in February 2014. To save my life, I jumped from the second-story porch of my house – the only remaining exit – and landed on the hard ground below, breaking my back. I survived the fire but lost all my material possessions and wound up with titanium hardware implanted in my spine to support my crushed vertebrae. After a quarter-century of being a working ceramic artist, I went from being productive and independent to being seriously injured and unable to support myself. Five months in a body brace gave me plenty of time to think.
Tough Start
Six months after the fire and still in a back brace, I made my first attempt at getting back behind the potter's wheel. The pain caused by bending over the wheel was more than I could tolerate, and my attempts at hand-building were equally frustrating. The wet clay was simply too heavy.
During this time, I underwent three back surgeries. Good friends had taken me into their home, but I knew I would soon have to face a housing hunt, and the lease on my studio was ending. With rents climbing to an all-time high in the Bay Area, I felt displaced and vulnerable. I was also heartbroken by my loss of strength, mobility, and energy. These qualities define momentum to me, and seldom had I felt a lack in these areas. Momentum is imperative to any maker, and artists depend upon it when preparing for an exhibition or a retail show, or working on a large wholesale order. The quantity of work I produced was directly proportional to my income – not to mention my self-esteem.
Blessed
I abandoned art-making and focused on physical therapy. While I was lucky to have health insurance, I was angry with myself for not having a back-up plan for my work.
The anger didn't last. How could it when I was buoyed by the kind support of my ceramics community? After 2,000 shares of a post on social media about my situation, I was the recipient of a month of crowd-funding. My gratitude to all those who participated is immeasurable.
Another unexpected gift came from CERF+ (Craft Emergency Relief Fund, craftemergency.org), who responded with financial aid immediately after being informed of my accident. I was still in the hospital when they came to the rescue. The CERF+ staff also advised me of other emergency grants and loans for which I could and did apply – funding that became critical during my search for a new home and the rebuilding of my career.
In the midst of this time of serendipity and luck, I met my romantic and business partner, Kevin Wickham, who stood by me during my long recovery.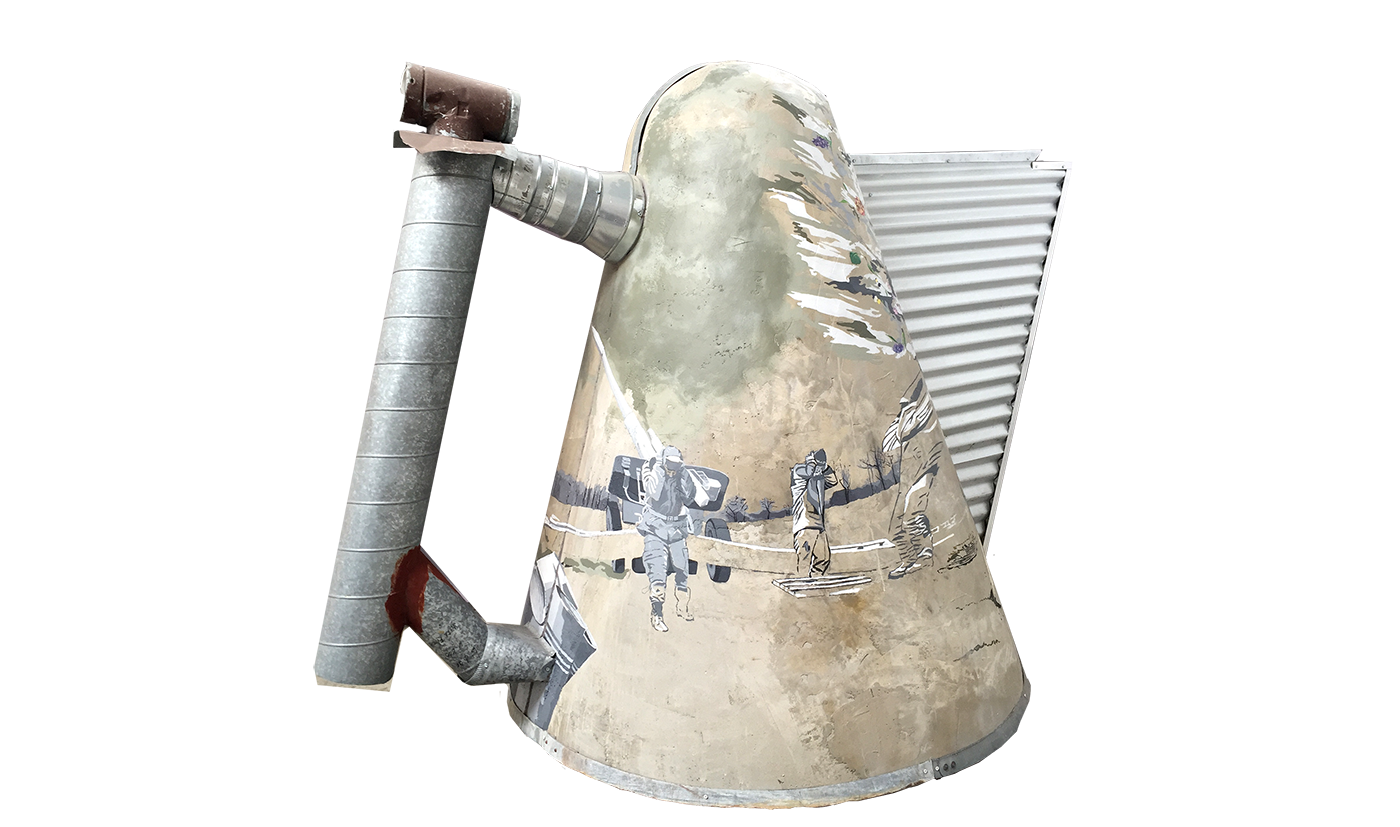 Cooperative Living
In late summer 2014, just as my strength was starting to return, I learned of an opening at the 45th Street Artists' Cooperative in Emeryville, California. Founded in 1973, the nonprofit, limited-equity housing cooperative is a national model for affordable artist-owned housing. Competition to become a member was fierce; then the approval process involved a detailed examination of my portfolio and finances. Remarkably, I was awarded a gorgeous, skylighted warehouse space with twenty-foot ceilings. Better still, it was an affordable, sustainable solution to my need to procure both a studio space and a residence.
Low overhead has always been critical to my being a full-time artist (see my article, "Two Sides to Every Coin," in Studio Potter's "Money" issue, Vol. 38, No. 1, January 2010), and joining the cooperative had the added benefit of long-term security, eliminating such variables as unexpected rent hikes, change of landlords, and possible eviction.
Still, I overextended myself financially to invest in my new home and fill some basic living needs from scratch. Again, I looked to my network for assistance. With the help of a safety-net grant from a small private foundation that supports artists and their various projects, my financial situation should be stable as I work toward physical rehabilitation for the next eighteen months. My goal is to lead a sustainable life once again by the end of that time.
ReUpping My Life
After moving into my new home, together Kevin and I began to plot a careful course for my physical and professional recovery, allowing for the uncertainty of my future potting ability. We brainstormed a new business that grew from my need to create despite my body's current limitations. Since potting or sculpting in clay was too exhausting, I began painting on found objects and scraps of plywood I found on the street and in flea markets around Oakland. Cheap junk is everywhere, and I especially love anything made of metal. While before I had felt loyal to clay and reluctant to waste time experimenting with other media, I now feel free to pursue ideas that call for other materials and processes.
With a background in architectural design and construction (see www.terrain-concepts.com), Kevin is committed to ecofriendly design components such as planted roof gardens, rainwater collection, wastewater treatment, solar power, and other alternative-energy sources. "Reduce, recycle, and reuse" are key concepts to him.
The decision to collaborate creatively and launch a new business together came naturally. ReUpped (reupped.net) is an effort to combine our skill sets and apply our shared interest in designing, building, and exercising environmental conservation whenever possible. Our repertoire includes furniture and vessels of original design and construction, reconstructed furniture and household items, hand-painted found objects, large-scale public art, interior design, and architecture. Our motto, "Fine-tuning Life," signifies how even small adjustments can amount to great improvements, whether those adjustments are toward environmental preservation or simply toward good design. One of the first things we crafted was our mission statement: "Our mission is to create useful objects with sustainability in mind. Using up-cycled materials – things headed for the landfill – we repurpose, redesign, and represent things to you in the context of our own environment. We give you Re-Upped: sustainable fine art, architecture and design as we like it."
Our focus on sustainability also reduces our material and operational costs. Our goal to be a zero-waste business is a challenge that inspires ingenuity. When we design a product, we figure out how to generate the least amount of waste, and other ideas arise from the scraps we do generate.
Materials for ReUpped come from reuse centers, flea markets, and high-end construction sites. As a contractor, Kevin has witnessed the standard disposal of valuable scrap material, including clear (premium) hardwood, cast-iron counterweights (from dismantled elevators), and stacks of plywood pallets. Often these materials can be salvaged with the developer's permission. We stockpile and categorize such items in a part of the studio we call "the lab," which is also where the messier, preliminary stages of construction and refinishing take place. One day we may be welding, another day pouring concrete. Kevin does the heavy-lifting tasks, but I am regaining strength with each small effort I make to assist.
Our collective knowledge of techniques and processes provides a broad base for the business, and our lab full of tools facilitates most projects. We have the versatility to adapt and change to the market's desires, whether responding to stylistic or color trends or environmental and conservation concerns. This adaptability is key: Sustainability for an artist isn't only about conservation. It's a lifestyle.
Through my experiences I've learned that the ability to move from one medium to another is crucial to the survival of the fine artist. Letting go of material boundaries has helped me to adapt and maintain my creative vision. Resourcefulness has been essential in overcoming the challenges life has presented me. Seizing opportunities at first chance has also proven crucial to sustaining a career in the arts. But above all, the ability and the willingness to adapt and change with life's twists and turns have proven to be most valuable.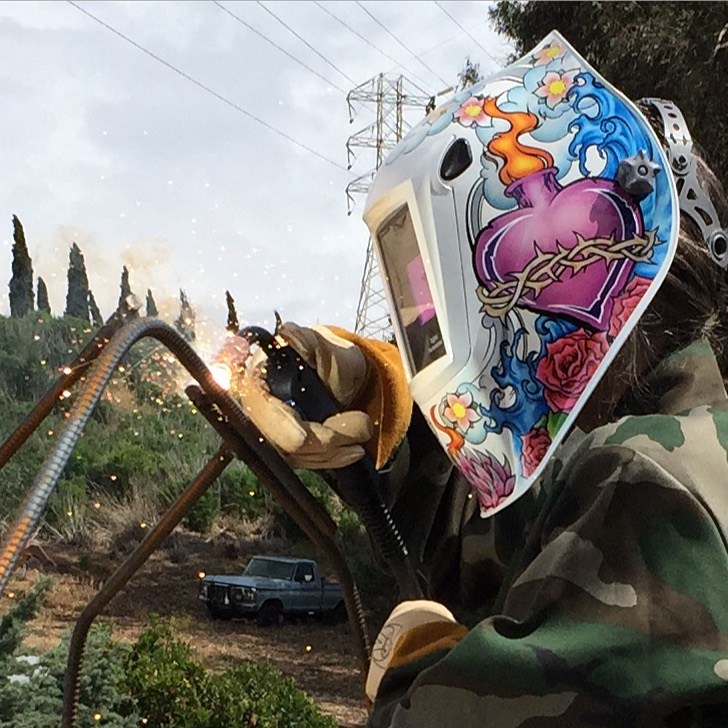 It is likely that I will have chronic back pain for the rest of my life. The physicality of art-making can be demanding and exhausting – my body has its limits. Fortunately, partnership has taught me about shared ownership of my work. This means sharing the chores of process as well as the triumphs of finished artwork, and there are plenty of nonphysical tasks to do: website maintenance, public relations (PR is never-ending), grant-writing, research of new materials and processes.
If I were to summarize strategies of sustainability for the fine artist, I would highlight these: 1) keep overhead low, 2) cultivate reinvention and adaptation to new materials and processes as a survival tactic, and 3) follow your heart fearlessly, pushing past boundaries and obstacles of the mind.
Although I miss the weighty, pliable clay and all of the possibilities that prepared lump proposes, I have learned to acquiesce to my body's needs. I am quite certain I will pot again, and with renewed appreciation for my body as well as the mud. What seemed at first to be a derailment on my life path, I now view as a necessary catalyst for growth and change, a stepping-off point to the verdant green glimpsed on the other side of the fence. I paint, I write, I weld, I dream.