Latest News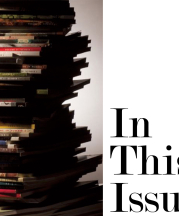 Before COVID-19 shuttered us all away, before "social distancing" became embedded in our daily conversations, I was crafting plans to travel to exhibitions around the country and to visit artists in their studios on short tours of various regions. My vision was inspired by our founder, Gerry... Read More
Studio Potter Educator Package
Studio Potter Educator Package
Studio Potter is an excellent resource for teaching ceramics, especially for teaching remotely. Designed for educators to use Studio Potter as a teaching resource in their classroom, the educator package includes:
ONE login for your classroom that may be accessed by faculty and students
UNLIMITED access for students, in the classroom or remotely
ABILITY to save articles to a personalized reading list for easy future access
NEW articles every month
ORIGINAL content every month written by artists, historians, educators, and students. 
SAMPLE LESSONS using archived articles
8,000 PAGES of archived content, all accessible through your account
ALL ONLINE content easily searchable by author, title, or key words
A NEW SP Events Calendar of virtual ceramic events to help plan for weekly lessons
OPPORTUNITY for your students to be published authors on studiopotter.org. Click here to read a published student article that developed out of a Studio Potter inspired writing assignment
The educator package is $95 for a full year of membership for you and all your students.
SIGN UP here for new members – use this link if you do not have an account, and want to purchase a membership and create a new account.
Or, RENEW your membership – use this link if you already have an account and want to purchase the educator membership for your existing account.